We would like to reassure you that having seen the Government's guidelines for the second national COVID-19 lockdown, the clinic will be allowed to remain open throughout. This is with the Government's intention  of relieving the pressure from the NHS, by utilising private health care.
As previously posted, you are in safe hands at Alderbank and we can assure you we are maintaining our already strict COVID procedures as directed by our national governing bodies and Public Health England, which include the following:
Pre arrival screening and risk assessment by our clinicians.
Restricted access to the clinic for general public.
Temperature checks on arrival.
Hand sanitisation on arrival and departure.
Staggered appointment times.
Full PPE worn by all clinicians.
Regular ventilation of all clinical and public areas.
Thorough sanitisation of all contact areas between each patient appointment.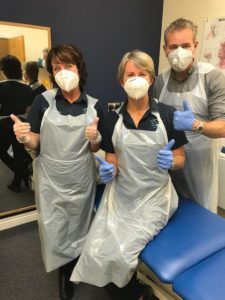 Your safety is our priority and please do not hesitate to contact us at the clinic to speak to one of the team, if you have any concerns.
Regards,
Lee and Victoria Barker.