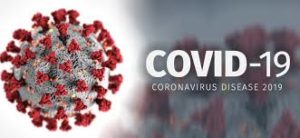 Hello everyone,
Unfortunately after the recent Government announcements regarding Covid-19        ( "Our plan to rebuild: The UK Governments COVID-19 recovery strategy) we have no further clear idea of when our clinic can re-open.
To ensure the safety of our clients and staff we must await further advice from our regulatory bodies- The CSP/HCPC through negotiations with Public Health England as to when it is safe and prudent to re-open the clinic to face to face contacts.
The above Government plan is concise but complex in its actions. As you will no doubt appreciate the return to normal life will be slow, gradual and possibly a bumpy one . Much of what happens over the next couple of months will depend on  multiple factors, but essentially this will be dictated by the "R" factor (Rate of infection). A shared and  collective approach to responsible risk judgement is required by all to ensure this does not rise, resulting in  a 'second lock down'.
Certainly when we do re-open things will be very different in any face to face profession such as Physiotherapy, Dentistry and all manual therapy professions. Much greater adherence to infection control will be necessary including the use of face masks for both Therapists and clients more than likely for some time to come.
The clinic is well prepared and all ready to move back into action as soon as we hear that it is safe to do so. I would like to assure all our past, present and future clients that all staff using our premises will be working to strict hygiene procedures in keeping with the current PHE guidelines.
Your safety and well being is always our number one priority !
We will be contacting all our client base to inform them of our opening schedule as soon as we know any more information. Please be patient for a little while longer. We look forward to seeing you all again soon and helping you out with your injuries and aches and pains.
Keep calm and stay safe.
Lee and Vicky Barker.