18th Anniversary
Today is our 18th anniversary of the opening of Alderbank Physiotherapy Clinic.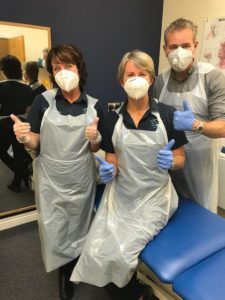 Who would have thought that in 2020 we would be working in such different circumstances. We have been back open now for three months and this is our new normal, ensuring you are in safe hands.
We wish to thank all our patients over the years for their valued support and we look forward to providing you all with many more years of the highest quality physiotherapy care.
Best wishes,
Team Alderbank.